What is the purpose of a business anyways? with Michael Dorff [LLC 001]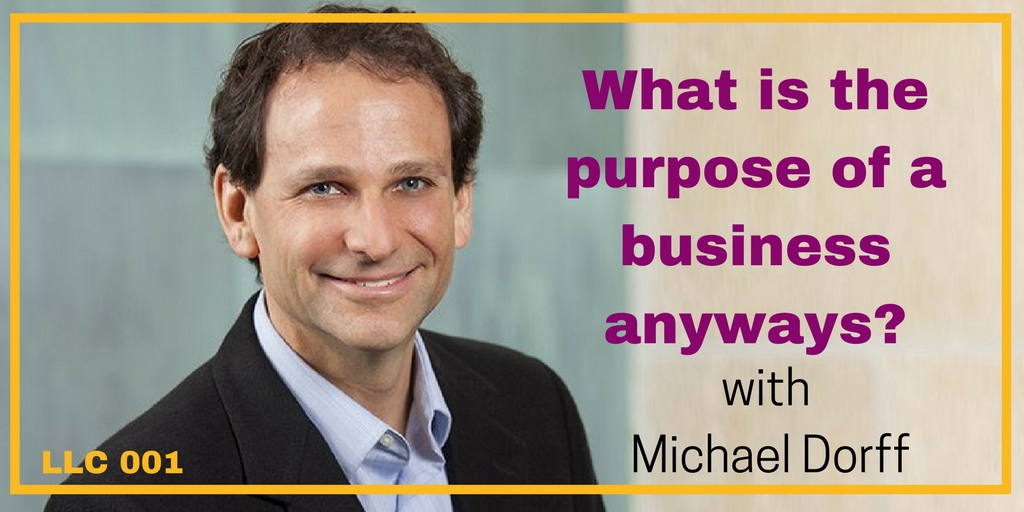 What is the purpose of business? Nobel Prize winning economist, Milton Friedman, said it's to maximize profit for shareholders. Peter Drucker, management expert, stated that the point of business is to create customer. Today, Professor Michael Dorff, a law professor at Southwestern Law School and the director of the Technology, Law, and Entrepreneurship program, joins us to set the record straight as to why businesses exist.
How this episode will make you a better leader:
How Henry Ford and the Dodge Brothers helped shape the type of business you're building today
What is the purpose of business anyways?
How you can almost always justify whatever good act the company wants to do to maximizing shareholder profits
What we can learn from Craigslist's statement that their main goal wasn't to make profits for Ebay (it's owner)
How the CSR governance movement changed the responsibilities of corporations
How you can be pro-social with your business
What is the BIA-certification by B-Lab and is it something your company needs?
What is a benefit corporation?
Can a limited liability company have the "benefit" designation?
Resources Mentioned:
Contact information
Thank you for listening to the show! I really appreciate it.
Please don't forget to SUBSCRIBE so you can get each new episode delivered directly to your podcast player of choice.
Leaders sure do love company so be sure to get social with me:
Instagram | Facebook | Twitter 
Or email me at nicole[at]nicoleabboud[dot]com