7 Key Stages of Business Growth with Dr. Eric Flamholtz [LLC 002]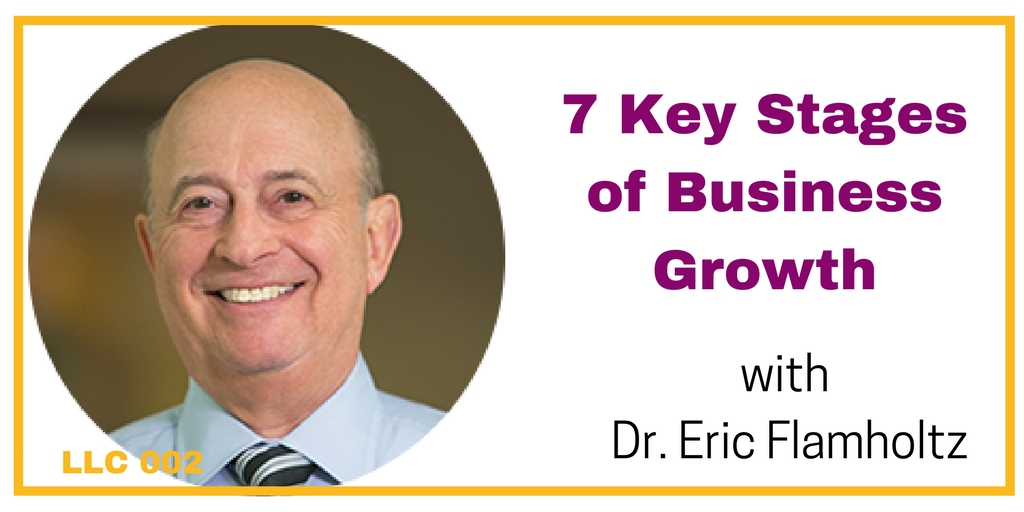 Whether you consider yourself an entrepreneur or a business owner (apparently, there's a difference), this episode will help guide you through the various stages of growth of your business.
In today's episode, I'm joined by Professor Emeritus and organizational growth expert, Professor Eric Flamholtz.
Prof. Flamholtz is a Professor Emeritus in the Anderson School of Management at UCLA and holds a PhD in Organizational behavior and human resource management. He has helped hundreds of organizations make successful transitions at different stages of growth and development.
Why this episode will make you a better leader
What's the difference between an entrepreneur and a business owner? Is there a difference?
What role does the founder play in the growth of a business?
What is the classic problem of companies that grow too quickly?
What is organizational cancer?
What are the 7 key stages of growth that a company goes through

New venture, rapid growth, metamorphosis, consolidation, continued growth, integration, decline and revitalization.

Why it's important for an entrepreneur to build a team, especially because they might not have all of the required traits or characteristics to lead their business through the 7 stages of growth
3 key factors to be an effective leader throughout the growth of your company
What are the 6 key strategic building blocks of successful organizations?
Contact Information:
Thank you for listening to the show! I really appreciate it.
Please don't forget to SUBSCRIBE so you can get each new episode delivered directly to your podcast player of choice.
Leaders sure do love company so be sure to get social with me:
Instagram | Facebook | Twitter 
Or email me at nicole[at]nicoleabboud[dot]com