Nurturing a Culture-Focused, Employee-First Company with Paul Spiegelman [LLC 006]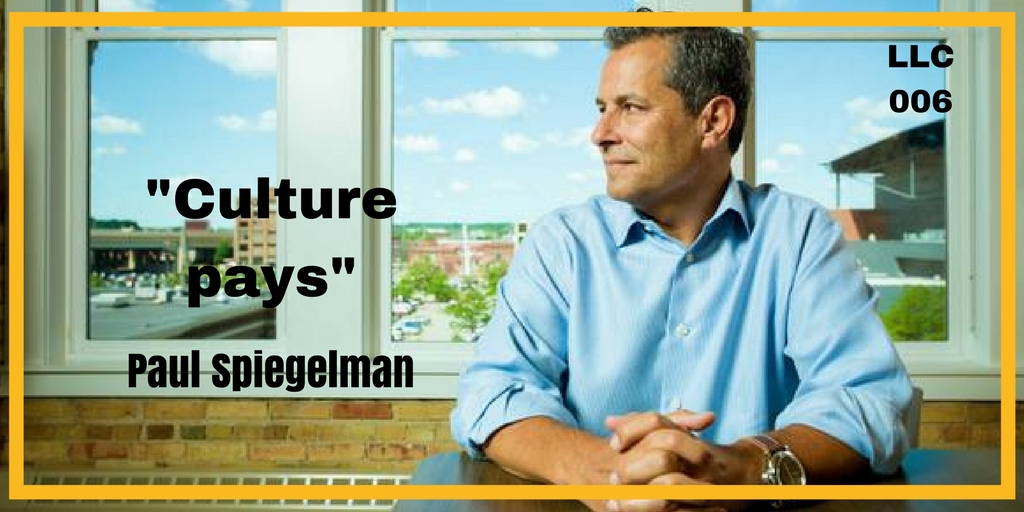 Paul Spiegelman and his two brothers started BerylHealth in the mid-80's and grew it from just the three of them to over 400 employees and nearly $40 million in annual revenue. Paul believes that the company's secret sauce was its unique company culture. That is the focus of today's episode: workplace culture and its importance in helping you grow your business. Paul joins us to share his insight on how leaders can focus on creating an employee-first, culture-focused company.
What You'll Learn in this Episode:
Why establishing an employee-focused culture is good for business
How Paul decided that creating a workplace where employees woke up excited to go to work would help business in the long run
What the Circle of Growth philosophy is and why you should know about it
What is company culture anyways?
How can a new business owner establish their company culture when it's still one person
Why it's important to relay your company culture to your customer because that becomes your differentiating factor
The specific process that Paul used to preserve the company culture as business grows from 1 or 2 employees to hundreds of employees
Who, in your company, will require the most attention to get them to "buy into" company culture
The connection between company culture and business profitability
How the method of leadership that is the most effective has evolved the past 10 years
What Paul's Small Giants Community does and what it has to offer small business owners
Resources:
Patients Come Second by Paul Spiegelman
Firms of Endearment by Rajendra Sisodia
Good to Great by Jim Collins
Small Giants by Bo Burlingham
Growing With Purpose Podcast
Contact Information:
Thanks for Checking Out the Show Notes and for Listening!
I really hope you enjoyed this episode. I would really appreciate it if you shared this show with a friend who could benefit from listening to this particular episode.
Please don't forget to SUBSCRIBE so you can get each new episode delivered directly to you when it's ready. You can find the show in Apple Podcasts, Stitcher Radio, and Google Play.
Leaders sure do love company so be sure to get social with me:
Instagram: https://www.instagram.com/nic_abboud/
Facebook: https://www.facebook.com/nicolejabboud/
Twitter: https://twitter.com/nicoleabboud
Or email me at nicole[at]nicoleabboud[dot]com