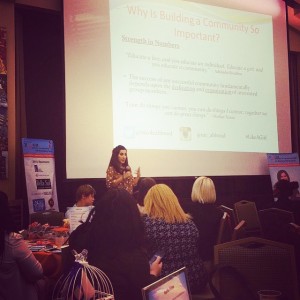 I am incredibly excited and honored to inspire, motivate, and educate through speaking engagements. If you are a college, law school, community organization, business, or conference, I'd love the opportunity to work with you.
I have been booked to speak as a panelist as well as for individual keynote presentations.
What You Can Expect
My team and I aim to provide an enjoyable experience for your audience and for you, the event planner. Here is what you can expect:
A great experience during the presentation: I am an ardent believer in delivering presentations full of passion, excitement, and most importantly, practical & actionable information.  I aim to inspire and enlighten, not bore and dampen.
A great experience before and after the presentation:  I understand that planning an event can be stressful and involves a lot of moving parts. I strive to make the coordination process as simple as possible before the presentation. If applicable, I am more than happy to provide your audience with any presentation materials following the presentation.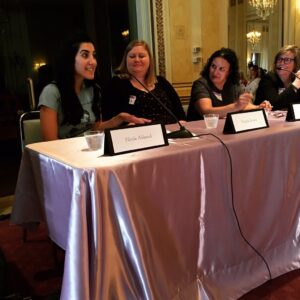 Speaking Topics
Leveraging Social Media to Effectively Network and Land that Job
Building a Thriving Community Through Podcasting
Moving Your Business Forward Using Video
The New Definition of Leadership According to Millennials
How Millennials are Changing the Legal Workplace
I would love to set up a time to speak with you to learn more about your conference/event and how we can best work together to create a memorable experience.
Please feel free to reach out to my team and me with your upcoming event at nicole@nicoleabboud.com. I appreciate your consideration!
What Others Are Saying:
"Nicole is a wonder. She's compelling, professional, and energetic but also open, natural, and approachable. I already know that, like catching a band before they make it big, I'll later brag about the time I spent with Nicole early on. Her talent is undeniable. It's just a matter of time. Any group, event, or audience would be incredibly lucky to have her." Dan Lear, Avvo, Inc.

"Nicole is an excellent speaker with keen insight into how millennials think and feel.  She is poised and confident.  She offers outstanding advice. Nicole is an expert on millennial thinking and brings valuable ideas on how to work with and motivate the new generation." Susan Alker, Deputy General Counsel at Medley; Coordinator of NAWL Conference

"Nicole Abboud is a remarkable young lawyer and legal entrepreneur.  She has developed a vast knowledge of personal branding, which she uses to help lawyers of all ages improve their marketing efforts.  Nicole's passion for people, her thoughtful, inspiring approach to legal marketing and her personal warmth make her a superb advisor to lawyers who want to enhance their personal brands and grow their business." Ladd Hirsch, Partner at Diamond McCarthy, LLP and coordinator of ABA roundtable on personal branding
Previous Speaking Engagements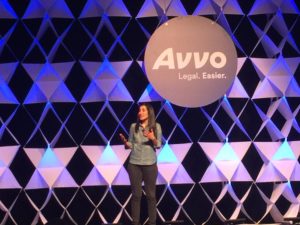 May 2017 – Valuable Lessons Learned from 90's TV Shoes About Life, Law, and Leadership – Colorado Women's Bar Association, Vail, CO
April 2017 – Using Social Media to Network Online – Avvo's Lawyernomics Conference, Las Vegas, NV
March 2017 – 5 Steps for Bridging the Generational Gap – Legal Marketing Association Annual Conference, Las Vegas, NV
January 2017 – Disruption in the Legal Profession – Lawyer Forward Conference, Austin, TX
July 2016 – Finding Happiness as a Lawyer – Pasadena Bar Association
May 2016 – Taking Your Personal Brand to the Next Level Roundtable – ABA Section of Litigation
April 2016 – "Women Lawyers and Technology" – Women's Law Association, Los Angeles, CA
March 2016 – "Innovation in Business Development – Building Relationships Through Technology and Collaboration" – National Association of Women Lawyers, San Francisco, CA
December 2015 – "Gen Y Lawyers as Leaders and Personal Branding" – Michigan State University, College of Law, Lansing, MI
May 2015 – "Leadership Through Community Building" –  Women's Leadership and Networking Conference, YWCA, Pasadena, Ca
January 2014 – "Is Law School Worth It?"  – California State University Los Angeles, Los Angeles, CA